Julia's House, the Dorset and Wiltshire Children's Hospice, has been chosen as the recipient of the Award for 2019. They provide frequent, flexible and individually tailored respite care throughout the child's life.
Julia's House would like a new sensory pergola for the Mermaid Garden at their Dorset hospice in Corfe Mullen which would enhance the experience for children, parents, staff and volunteers using the garden throughout the year. The nearby Jurassic Coast is used as a theme throughout the hospice, and The Mermaid Suite provides a self-contained suite of rooms with a private adjoining garden which is made available to the child and their family at the end of life and shortly afterwards.
.
THE AWARD PACKAGE:
Applications may be made by individuals or groups who collaborate to use their specialist skills to fulfil the commission brief.
The winner will receive:
a commission to make their winning design
£3,000 towards their costs of designing, making and installing their winning design
bespoke business mentoring either during or after completion of the commission, depending upon their individual preference
Julia's House will organise an event to celebrate the completion of the commission and its installation on site. This will be held in September or October, after their busy summer period
Julia's House will promote the commission on social media to their 5411 Twitter and 14173 Facebook followers, in the news section of their website, and in the press after the celebratory event.
The winner will work closely with staff and volunteers at Julia's House and the Award throughout the construction and installation process, to ensure that work progresses in a timely manner.
Publicity:
The names and information about the finalists' work will be published on the Award website
The Award website will include an update of the winners' career one year later
Julia's House will promote the winners' name and design on their social media, the news section of their website and in the press following completion.
Key dates:
2 January 2019 – open call for applications
28 February 2019 – application closing date
29 March 2019 – finalists notified by email
Early April 2019 – optional visit to Julia's House for finalists, escorted by staff/volunteers, with presentation about the hospice.
Mid April 2019 – finalists interviewed
30 April 2019 – winner announced
12 September 2019 – commission completed and installed at Julia's House
September/October 2019 – official opening event at Julia's House.
APPLICATION CLOSING DATE: 28 FEBRUARY 2019
DETAILS OF THE COMMISSION FOR JULIA'S HOUSE
The Mermaid Garden:
The Mermaid Garden is a sunny, south facing garden, enclosed by 2 metre high wooden fencing. It forms an important part of the Mermaid Suite, which is a self-contained suite which may be used by a child at the end of their life. The sensory pergola should become an iconic part of the garden and be a place in which to make happy memories during the child's life.
The private garden is a calm, welcoming, peaceful, reflective and spiritually inclusive space, planted with pastel-coloured plants and foliage. It includes a seating area, raised and ground level flower beds and a water feature, and offers a peaceful space for quiet reflection. The Mermaid Garden is accessed via the bedroom patio doors. In the water feature, the water bubbles over a sheet of slate, into which the words "beloved, treasured, and one day re-united" have been carved.
Technical specification:
The sensory pergola should:
be appealing to children from 0-18 years of age, and their parents
reflect the mermaid/Jurassic Coast themes of the hospice
be sensory, providing something for the child to see, touch, explore and interact with. It could incorporate calming sounds, possibly triggered by a PIR detector and sound card (not wind chimes). A sun-catcher above head height which could be seen from both the Mermaid Garden and the adjoining main garden would provide a focal point for the visually-impaired and add subtle colour to the garden
be in keeping with the calm ambience of the garden
not overwhelm a child
be accessible to wheelchair users and able to accommodate the modular seating in situ. It does not have to be the same size, height or shape as the current pergola, but an adult should be able to stand up under it
be made from non-toxic, robust, weather-resistant material or a combination of materials. These materials may be natural or synthetic
be easy to clean (up to 1.5 metres high)
not have sharp edges
need minimal maintenance.
Additional information:
Access to The Mermaid Garden will be via the main garden. There is limited parking at Julia's House.
As the Mermaid Garden may be required at short notice by a sick child and their family, the winner must understand that any work they would like to undertake on site must fit around the hospice's work, and they should be flexible regarding access.
Julia's House tries to avoid infections being brought in to their environment, and anybody visiting them should be free from infection.
Your application should include:
your name and contact details
your CV
photographic (JPEG) or video links to examples of your work
a statement (maximum of 400 words), explaining how you have interpreted the commission, referring to your artistic style
a concept drawing or sketch of your design. NB Finalists may be asked to provide more detailed information prior to their interview with the Judges
an example of a technical drawing and budget breakdown from a previous project.
APPLICATION CLOSING DATE: 28 FEBRUARY 2019
If you have any questions about the commission, please contact Valerie Seager by email at valerie@artscraftanddesignaward.co.uk.
If you would like help in uploading your application, please email info@zealous.co.uk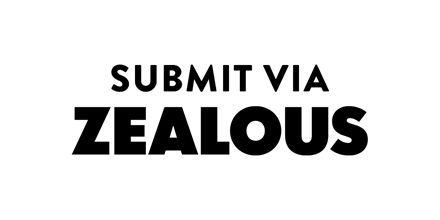 ABOUT JULIA'S HOUSE
Julia's House provides outstanding, award-winning care for babies, children and young people with life-shortening and life-threatening conditions, and support for their families.
We are not a typical hospice. We provide end of life care when the time comes, but our main services are frequent, flexible and tailored respite care throughout the child's life, wherever and whenever families need it – in our welcoming hospices, in family homes and in the community.
Our services are free, and we have an open referral system. We are there for the whole journey, supporting families from the birth or diagnosis of their child, until they reach the age of 18; or for up to three years after their death.
In 2017, we provided 30,000 hours of care and helped 142 life-limited children to reach their potential and have the best possible quality of life.
With just 6% funding coming from the government, we must raise 94% of what we need from voluntary sources.
Our care is rated 'Outstanding' by the Care Quality Commission, the highest possible rating for hospice care in the UK. We have a strong track record of providing support for families with seriously ill children, with our services having been described as a 'lifeline' by many parents.